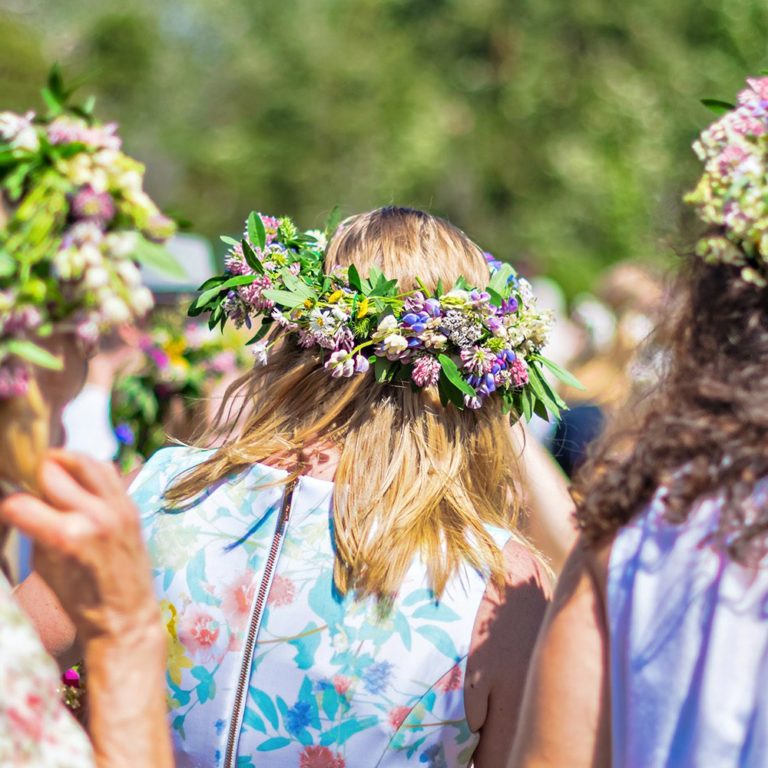 Midsummer 2022
Midsummer is a wonderful weekend and it is about time that we get to celebrate it again!
The night before Midsummer's Eve, you are welcome to join in the preparation of the midsummer pole at the playground in the community of Stocken. If you like, you can bring your own picked wildflowers.
Midsummer's Eve itself is traditionally celebrated with dancing around the pole by the playground, there will also be lotteries, a fish pond for the children, a chocolate wheel, swedish fika and more.
Program for Midsummer arranged by the Stocken Association
23/6 At 18.00 The evening before Midsummer's Eve, on Thursday, you gather by the playground in Stocken to dress the midsummer pole. If you like you can pick and bring some summerflowers.
24/6 At 14.00 Midsummer's Eve, Friday, the traditional Midsummer celebration begins at Stocken's playground.
At 14:30, the dance begins around the Midsommer pole.
Midsummer weekend with us at the campsite is very popular, so be sure to book a campingpitch or cottage well in advance! Call us at:+46304-51100, or book online.
Note: On Midsummer's Day we have extended check-out times.
At the latest at 15.00 o'clock for departing campers and 14.00 for cottage guests.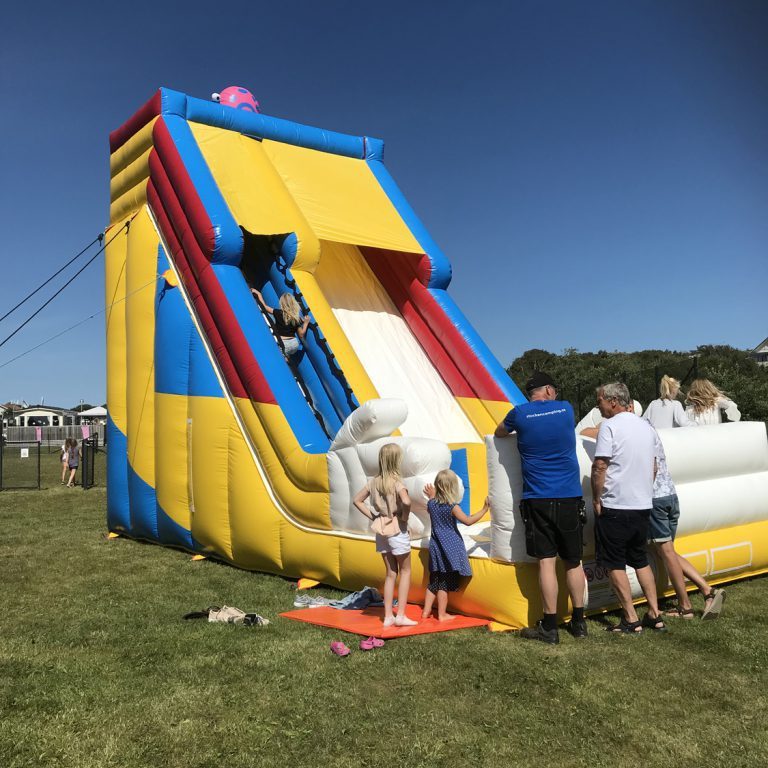 Stockendagen
On the 2nd weekend in July, Saturday 9/7, it is time for Stocken-dagen. This is an annual event that originates from Anita & Freddy, who own the campsite, wanting to celebrate running the campsite for 10 years, in 2015.
Since the event was so appreciated, it was decided that it would be carried out every year and then, as now, it takes place in cooperation with Föreningen Stocken, (the Stocken Association).
We usually have quiz walks for the whole family, lotteries, market stalls and exhibitors, maybe even a flea market – and weather permitting, bouncy castles for the children.
Stockenträffen
Stockenträffen, 18-21/8, is a recurring large and popular event that is a given for anyone who appreciates the kayak way of life! The event is organized by Tjörn kajak together with Bohus Kayak, and takes place with us every year in August. Be sure to book a campingpitch or cottage on time!
For more information about Stockenträffen, click here
Stocken Swim and Run
On Saturday 16/7, 2022, the non-profit association Summer Training at Stocken together with sponsors arranges the fifth Stocken Spring and Sim (Swim and Run). A race in varied terrain in and around Stocken community for everyone, of all ages, with the distances:
Long: About 5 km of running and 500 m of swimming (also includes a visit to the small island Råön)
Middle: About 2.5 km running and 200 m swimming
Short: About 0.5 km of running and splashing in water (mainly for children and toddlers)
NB! The number of possible participants is limited, so do not hesitate if you are thinking of signing up! The deadline for registration is 14/7.
The surplus for the event goes to improving the environment for residents and guests in Stocken.
For more detailed information go to the website for Stocken Spring and Sim.
Öppet varv in Ellös, Orust
Between 26-28/8 and for the 29th year in a row it is time for the well-attended Öppet varv, (Open Shipyard), Scandinavia's largest sailboat fair. It is held in Ellös, about 6 km from the campsite.
Max the clown
Entertainment for young and old.
Thursday 7 July at 18:00 and Monday 25 July at 18:00.
(This program is preliminary and may be modified.)

The show is free and anyone who wants is welcome to watch!
Magic Show
Mr Berger and Ann, the jester – Magic show and magic school.
Tuesday 19 July at 14:30 and Tuesday 2 August at 14:30.
(This program is preliminary and may be modified.)

The show is free and anyone who wants to is welcome!