To do
Whether you just want to take it easy and enjoy summer, holidays and swedish fika, or be a little more active, there is something for everyone at Stocken camping!
For children there is a nice big playground with the much appreciated jumping pillow.
They can dig with the excavator "Grävis", rent pedal cars and on special occasions – weather permitting, enjoy the bouncy castles. For more organized children's activities, it is possible to register your children to The Football School and The Children's Club.
Challenge your family or friends to a game of adventure minigolf, or perhaps go crabfishing, have a game of boule or go for a bikeride. The bikes for rent are equipped with both a bicycle helmets and baskets, and if needed, we have two bikes with child bike seats. Hiking on the cliffs along the sea edge is another popular activity, from where you can enjoy our beautiful archipelago. Some even like to bring their fishing rods with them – or why not bring coffee and freshly baked cinnamon rolls from the campsite shop? To enjoy walking- or biking trails on and around the camping area, there are maps to borrow at the reception.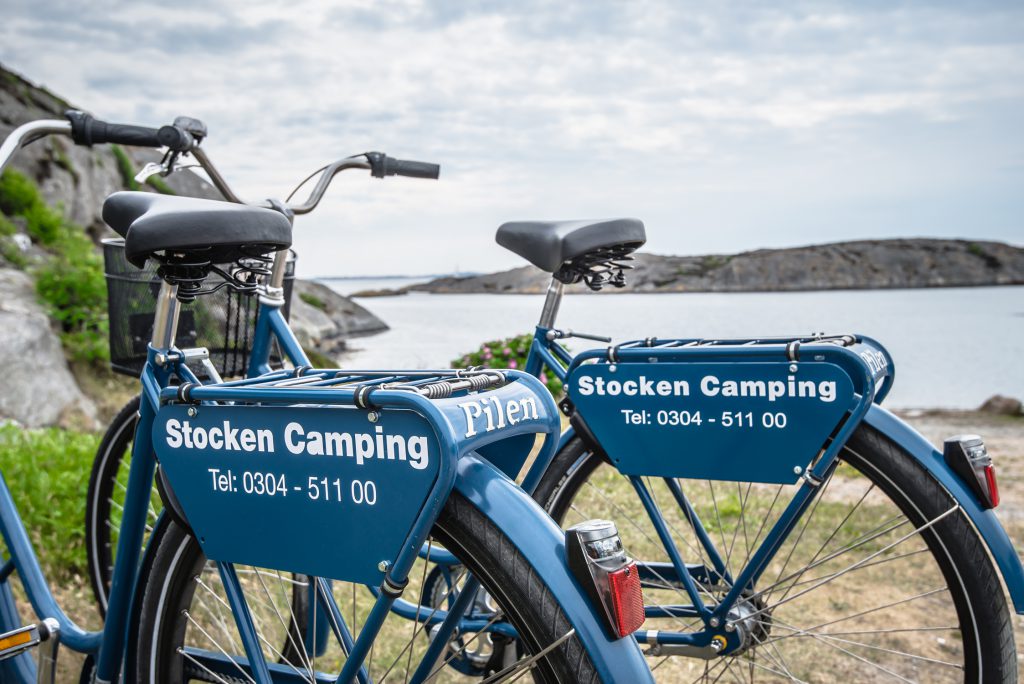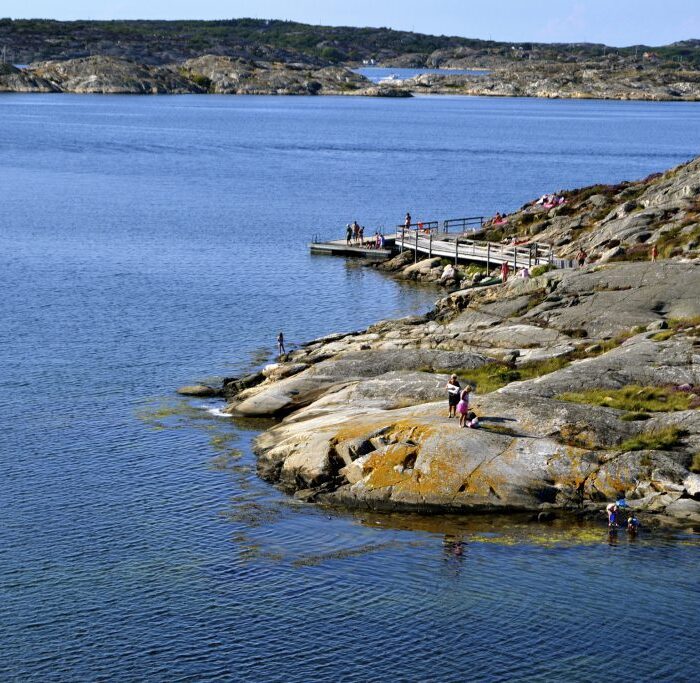 The beach
Our sandy beach is beautifully surrounded by cliffs and sea. It´s childfriendly shallow waters is suitable for both big and small people.  We have a toilet on site and not least the sauna, which anyone can rent. A little further along the cliffs you will find both a bathing jetty and a sundeck.
Those who are a little more adventurous, may want to get to the rocky beach at the end of the White trail.
The dogbeach
Dogs are not allowed at the peoples beach, however in the bay at the beginning of the White trail, you can let the dog cool off in the sea and enjoy the summer, just like us! After the salty sea bath, it might be time for a shampooing and blowdry at our professionally equipped dog shower at the Service Station, in the middle of the campsite.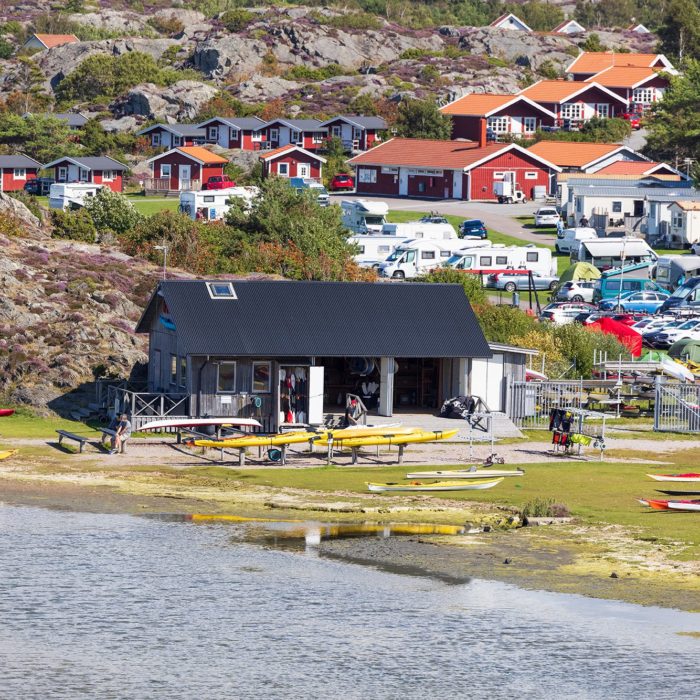 Kayaking
For those who want to get out on the water and enjoy the fantastic archipelago, we can recommend Bohus Kayak, situated on the camping grounds, where you can rent kayaks and equipment and get good advice on anything to do with kayaking.
The Childrens club
Unfortunately, due to staff shortages, we have to cancel the Childrens Club this year.
However, during summer there will be crabfishingcompetitions, so keep an eye on our Facebook/Instagram for more information.
**********************************
The children's club is open in high season, Monday – Wednesday – Friday, between 16.00 – 18.00.
Lots of fun activities are on the agenda:
On Mondays we do different childrens arts and crafts.
On Wednesdays we play board games inside, or play "kubb", boule or do other outdoor games.
Fridays are for ballgames, like football.
Every now and then we also go crab fishing or jumping in our bouncy castles – or maybe a clown comes to visit!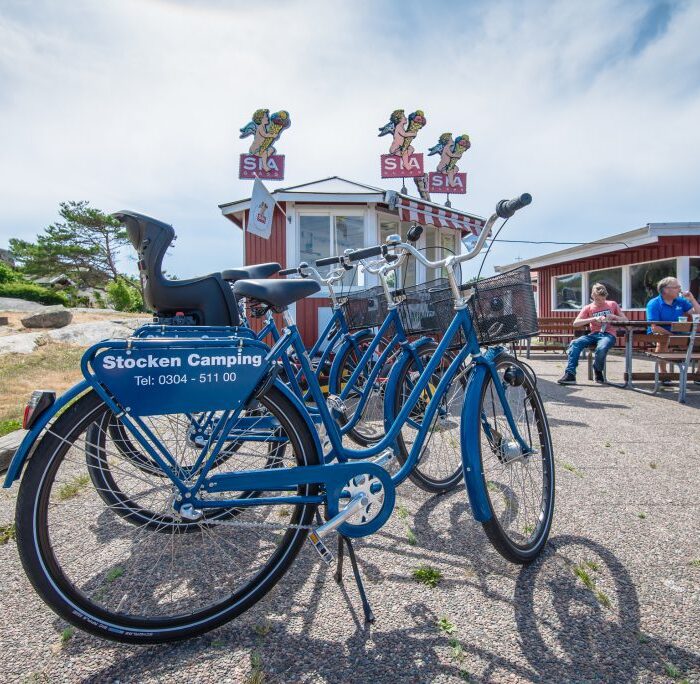 Rentals
Bicycles for adults can be rented at the golfkiosk. They are all equipped with both helmets and bicyclebaskets, and on two of the bikes there are also children's seats for the youngest. Bicycle maps to borrow or buy are available at the reception.
The very popular pedalcars can also be rented here.
Football school
Our football school is a popular feature and it takes place during four days in July, at Stocken camping's own football field. The participants are usually divided into two age groups, 6-10 years and 11-15 years. Organizer is Conny Larsson (Football Developer, Västergötlands Fotbollsförbund).