Welcome to Stocken camping!
We are a quiet and scenic campsite at the far end of western Orust, next to the charming fishing community Stocken. Whether you prefer tenting, to camp in a caravan or motorhome, you are most welcome – and for those who do not bring their own accommodation, we offer both holiday homes and cottages to rent. In our well-stocked shop, you also find most of what you need while you are here.
Open:
1 April – 30 October, 2022
The weather at our campsite right now:
2022 will be an exciting year and we look forward to welcoming guests from near and far!
Some of the things we are in the process of completing at the campsite for the upcoming season:
New seasonal places
16 new seasonal places for holiday homes
New campingpitches
17 new campingpitches with electricity and a new service building close by
A brand new kiosk
A new kiosk by the mini-golf
A new website
Our new website has now been launched!
Public chargers for electric cars
Four public places for charging electric cars by the football field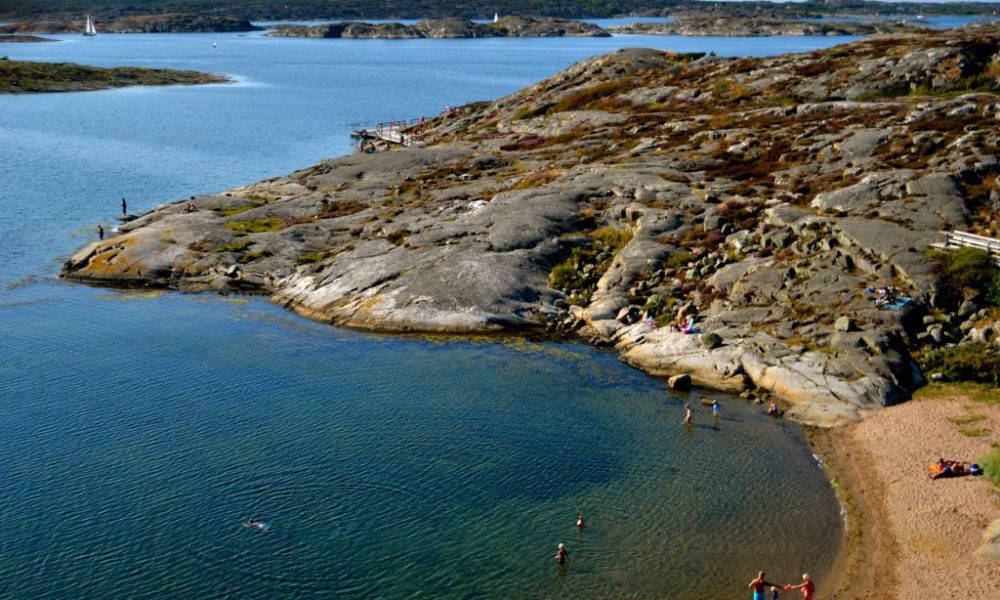 Events on and near the campsite 2022
JUNE: Finally, it is time to celebrate a wonderfully traditional Midsummer again, as usual in collaboration with Föreningen Stocken, (the Stocken Association).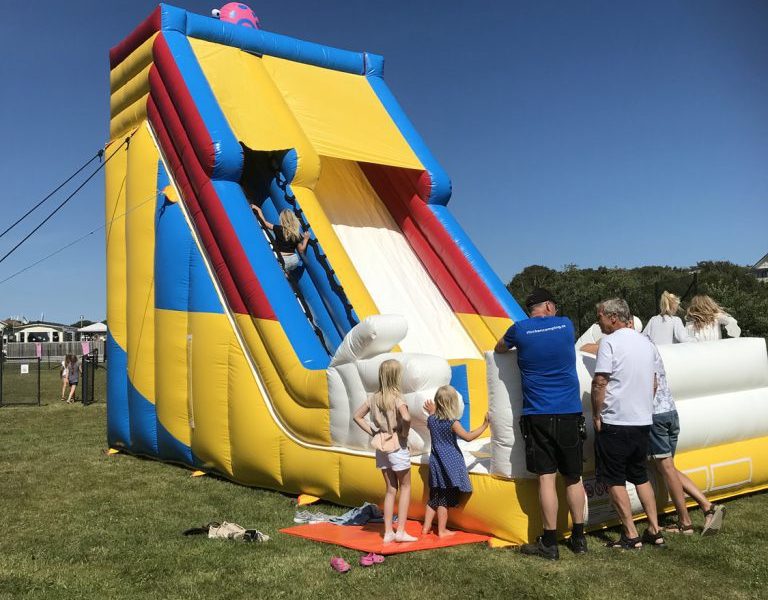 JULY: The popular Stockendagen, (Stocken day), will be celebrated at the campsite with all sorts of activities.
AUGUST: Together with Tjörn's kayak club and Bohus Kayak, we house Stockenträffen, (The Stocken meet-up), a given for anyone who appreciates life in a kayak!
AUGUST: Last but not least, also in August for the 29th time, the well-attended Öppet Varv, (Open Shipyard), in Ellös.
Allt om Husvagn & Camping's test panel:
A really well-arranged establishment where you get the feeling that they have the campers' best interests at heart. If you long for salty baths and cliffs, this may be what you are looking for. The resort is beautifully embedded in Bohuslän nature and only 500 meters from a lovely beach by the sea.
Allt om Husvagn & Campings, (All About Caravan and Camping), No. 4, April 2022
Had I been able to give this place more stars, I would have done so.
Good playground for children, beach, nice and helpful staff, good clean facilities. We will come back
Camilla Morin
Very nice and moderately sized campsite right by the sea in the outermost sea band.
The restaurant is wonderful where the chef and servers do their utmost and where nothing is impossible to fix. Big gold star.
Dennis Lindblom
Quiet location, lovely nature and nice staff who show you to your pitch when you come with the caravan.
Small beach with protection from jellyfish, there are also dog baths and a bathing jetty by the rocks. Will definitely come back.
Jimmy Carlbaum
Rented bikes here.
When someone had emptied my rear tire while we were having lunch in Hälleviksstrand, the campingstaff quickly came here and changed the bike for me. Great service!
Ola Liljedahl
Very nice camping, well maintained, nice, child-friendly!
Clean and neat, nice facility blocks with, among other things, kitchen and fast dishwasher. Minigolf and playground. Cozy restaurant. What more could one want? The staff is super nice and helpful, a campsite that deserves the highest rating! Irene and Rolf
Irene Nilsson