(Update of the website for 2024 is in progress)
Welcome to Stocken camping!
Entrepreneur of the Year at Orust 2022
Tourist Company of the Year at Orust 2022
We are a quiet and scenic campsite at the far end of western Orust, next to the charming fishing community Stocken. Whether you prefer tenting, to camp in a caravan or motorhome, you are most welcome – and for those who do not bring their own accommodation, we offer both holiday homes and cottages to rent. In our well-stocked shop, you also find most of what you need while you are here.
Open:
1 April – 13 October, 2024
The weather at our campsite right now:
(The link is unfortunately temporarily down)
2023 will be an exciting year and we look forward to receiving guests from near and far!
News for season 2023:
Complete renovation of Service building 1
During the winter, Service Building 1 has undergone a complete renovation from floor to ceiling and received new fresh furnishings.
Heating system is being replaced
Starting in the 2023 season, the work of replacing the old fossil heating systems in the larger service buildings is finally underway. We are now investing in more sustainable and environmentally friendly alternatives.
More renovation!
We also continue to renovate and freshen up our rental cabins bit by bit. Two more cabins will be ready for season -23.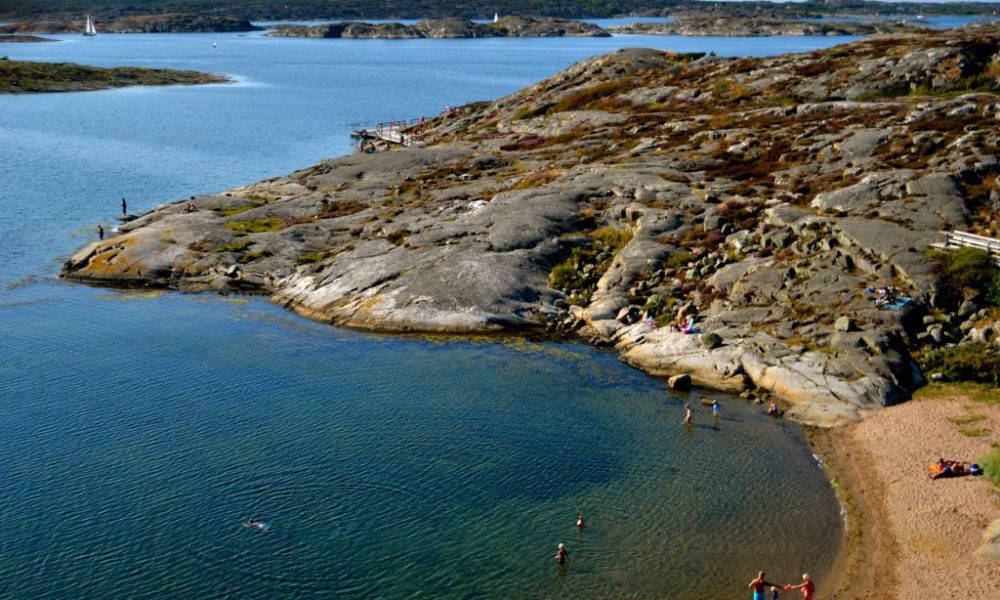 Events on and near the campsite 2023
For more information on each event, go to Summer events.
JUNE: Come and celebrate a wonderfully traditional Midsummer with us, as usual in collaboration with Föreningen Stocken, (the Stocken Association).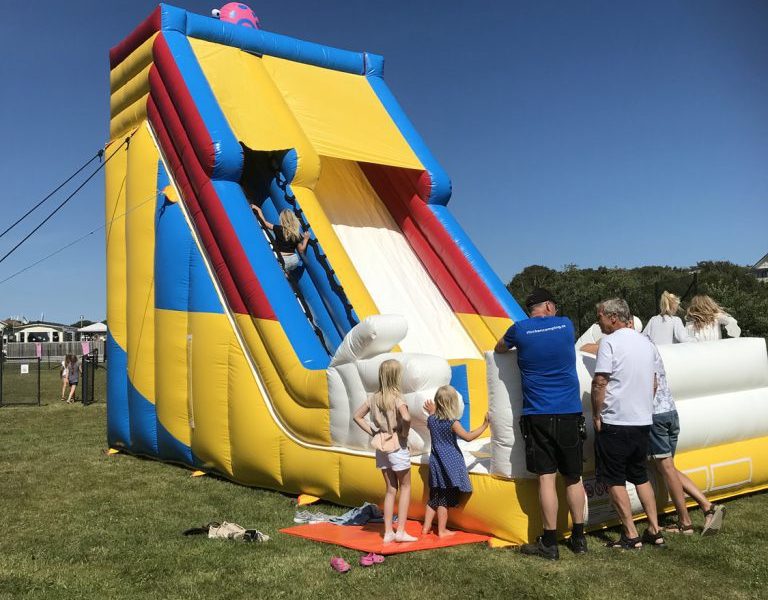 JULY: The popular Stockendagen, (Stocken day), will be celebrated at the campsite with all sorts of activities. As always on the second saturday of July.
15th of July Stocken Swim and run takes place for the sixth time – a race where everyone is welcome.
AUGUST: Together with Tjörn's kayak club and Bohus Kayak, we house Stockenträffen, (The Stocken meet-up), a given for anyone who appreciates life in a kayak!
AUGUST: Last but not least, also in August for the 30th time, the well-attended Öppet Varv, (Open Shipyard), in Ellös.
Allt om Husvagn & Camping's test panel:
A really well-arranged establishment where you get the feeling that they have the campers' best interests at heart. If you long for salty baths and cliffs, this may be what you are looking for. The resort is beautifully embedded in Bohuslän nature and only 500 meters from a lovely beach by the sea.
Allt om Husvagn & Campings, (All About Caravan and Camping), No. 4, April 2022
I am, so to say, a Stocken-child.
We came here as a family 20 years ago when we were little kids and now I come here with my son. I associate so much longing and wanderlust with this place and this campsite that it's hard to understand. Not much bad can be said about the campsite. Sure, it's loud on Friday and Saturday nights. But that's been the case for a long time – it's a band playing in the restaurant. And it always depends a little on when you are here, whether it is crowded and busy. Now (August) at the end of the season, it's super nice. A small drawback: the selection of sweets at the reception used to be better. But maybe it just seemed that way to me because as a child with a dime I could buy a whole pack of sour drops. 😄 Many thanks to the owners for preserving this place and developing it carefully without destroying it.
(Original) Ich bin sozusagen ein Stockenkind. Wir sind als Familie schon vor 20 Jahren hier her gefahren, als wir noch kleine Kinder waren und heute komme ich mit meinem Sohn her. Ich verbinde mit diesem Ort und diesem Campingplatz so viel Sehnsucht und Fernweh, dass es kaum begreiflich ist. Über den Campingplatz lässt sich nicht viel schlechtes sagen. Klar, Freitag und Samstag Abend ist es laut. Aber das ist schon lange so-da spielt eben eine Band im Restaurant. Und es kommt immer ein bisschen darauf an, wann man hier ist, ob es voll und laut ist. Jetzt(August)zum Ende der Saison ist es super angenehm. Kleiner Wermutstropfen: Früher war die Süßigkeitenauswahl an der Rezeption besser. Aber vielleicht kam mir das auch nur so vor, weil ich als Knirps mit einer Krone eine ganze Packung saure Drops kaufen konnte.😄 Vielen Dank an die Besitzer, dass sie diesen Ort bewahren und behutsam entwickeln, ohne ihn zu zerstören.
Vincent Höck
A really good campsite!
Good location in the archipelago, plenty of space around the vehicles, several service houses in impeccable condition, small grocery store, restaurant, canoe rental etc. Highly recommended.
(Original) Ein wirklich großartiger Campingplatz ! Super Lage in den Schären, viel Platz um die Fahrzeuge, mehrere Versorungshäuser in tadellosem Zustand, kleiner Supermarkt, Restaurant, Kanuverleih usw. Sehr empfehlenswert.
Eps Jens Knüpling
Stocken camping is very well arranged
with what vacationers may need. There is a restaurant, sauna down by the sea, mini golf course, playground for children, kayak rental and nice hiking trails. The campsite is very popular.
(Original) Stocken camping är mycket välordnad med vad semesterfirare kan behöva. Här finns restaurang, bastu nere vid havet, minigolfbana, lekplats för barn , kajakuthyrning och trevliga vandringsleder. Campingen är mycket populär.
Nils-Eric Larsson
Very pretty Campsite,
looks smaller than it actually is. It can be crowded, but even then it's one of the nicest camping places on the Swedish westcoast. The nature and surroundings are so beautiful! The shop is small but you find everything you need and even warm and tasty kanelbullar (cinnamon roll). The sanitary facilities are clean and they even have a laundry – but be quick, you have to register yourself for a timeslot for 2 hours. Furthermore, there is a Sauna (60€ / 1,5 hours, pay at reception) at the nearby little beach. And You can also rent a kayak. We prolonged our stay….I think that's enough said.:-)
Lee Elaine
Very nice camping, well maintained, nice, child-friendly!
Clean and neat, nice facility blocks with, among other things, kitchen and fast dishwasher. Minigolf and playground. Cozy restaurant. What more could one want? The staff is super nice and helpful, a campsite that deserves the highest rating! Irene and Rolf
Irene Nilsson